WATCH: Guys Dancing in Heels to Beyonce are FIERCE
JUST ADDED: 5 Seconds of Summer will be rocking the stage at this year's iHeartRadio Music Festival Village in Las Vegas! The band sat down with Ryan Seacrest to break the news. Click here to buy your tickets now, before they sell out!
Listen to Beyonce on iHeartRadio
Your thought process while watching these 3 dancers in heeled booties KILL IT to a Beyonce medley will probably go a little something like this:
"DANG. They are so in sync."
"Wait - they're in platformed heels??"
"WHY can't I dance like this!? So. Jealous."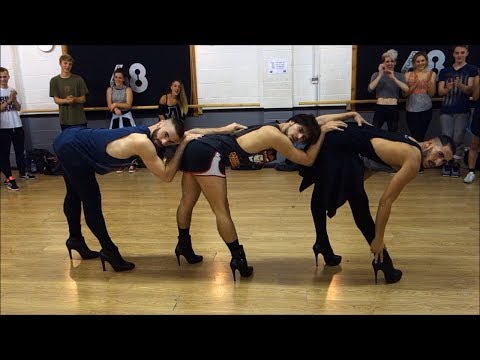 Hear the best of Beyonce and 18 million more songs on the iHeartRadio App. Upgrade today.